The Workplace for Remote Working
OpenTeam encourages the interactions of a physical office, helping your team to communicate, collaborate and bond as if they were in the same room.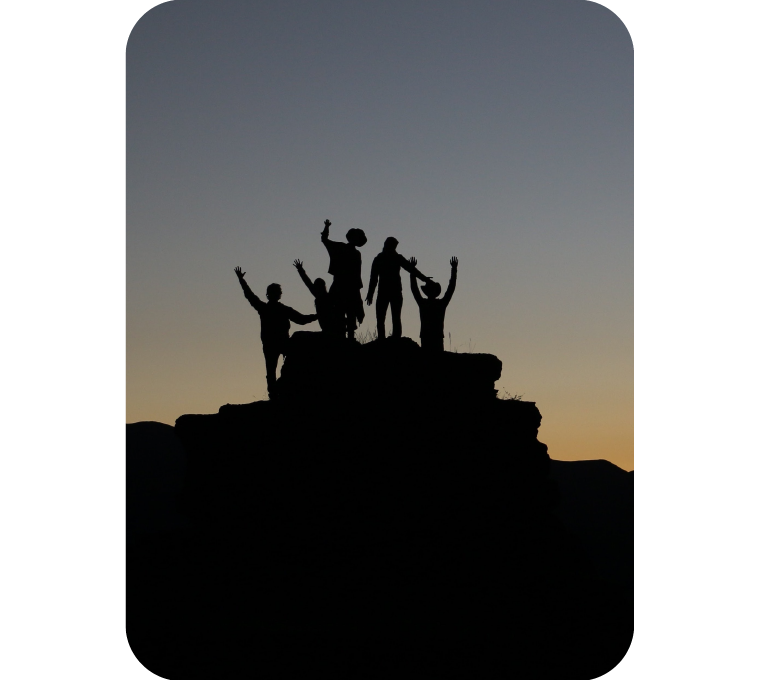 Bringing your team together, wherever they are.
OpenTeam at a glance
Frictionless video calls

Start a call with a single click and drag others in as you need them. No need for invites, meeting codes or links.

Collaborate closely

Work together with HD screensharing, drag and drop file sharing and productivity apps.

Keep Social

Take breaks together, tell jokes on the walkie talkie and share photos of your dog using the selfie cam.
A visually connected team

Quickly see who's online, in meetings or hanging out in the break room for a chat.

Real-time walkie talkie

Talk to your teammates instantly as if you were sat next to them. Just press on their tile and start talking.

Knock

Want to know if your teammate is free for a chat or a question? Knock and see if they respond.
Designed from the ground up to allow teams to perform more efficiently.
Available for Mac, Windows, Linux and in the browser
Features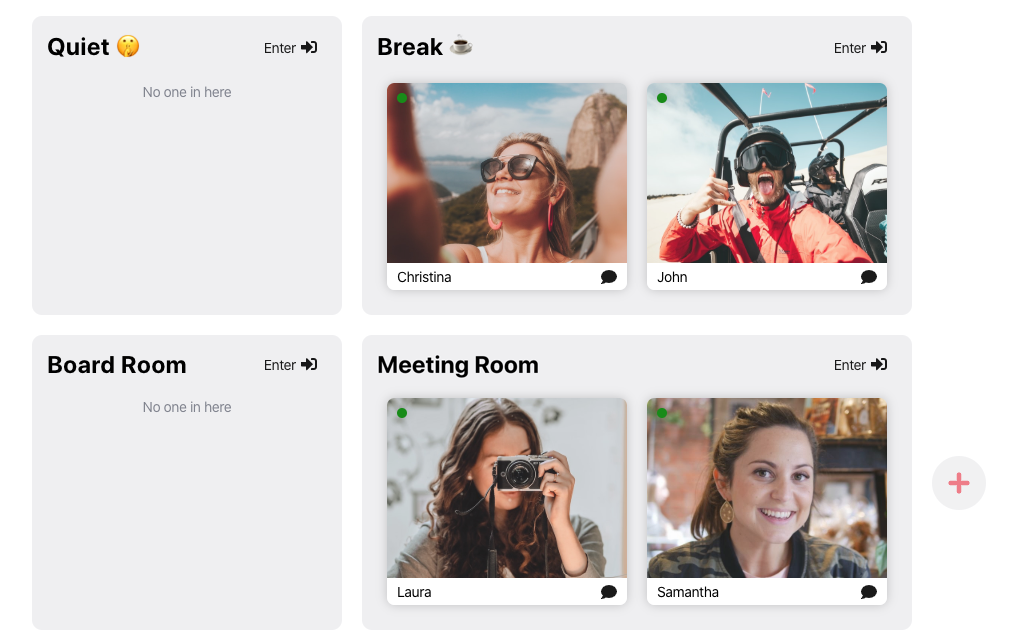 Connect with your team, even when you're not in a call
Using our intuitive office layout, you can now feel part of a busy workplace. Just like in a real office, you'll see if people are available or busy. No more disturbing meetings or waiting for people to reply.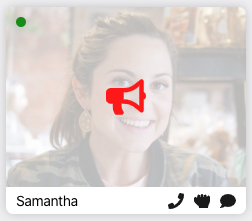 Talk as if you're in the same room
Use our unique Push-To-Talk system to instantly talk to your team as if you were sat at the same desk. Need to take the discussion further? Click the call button to move to a meeting room.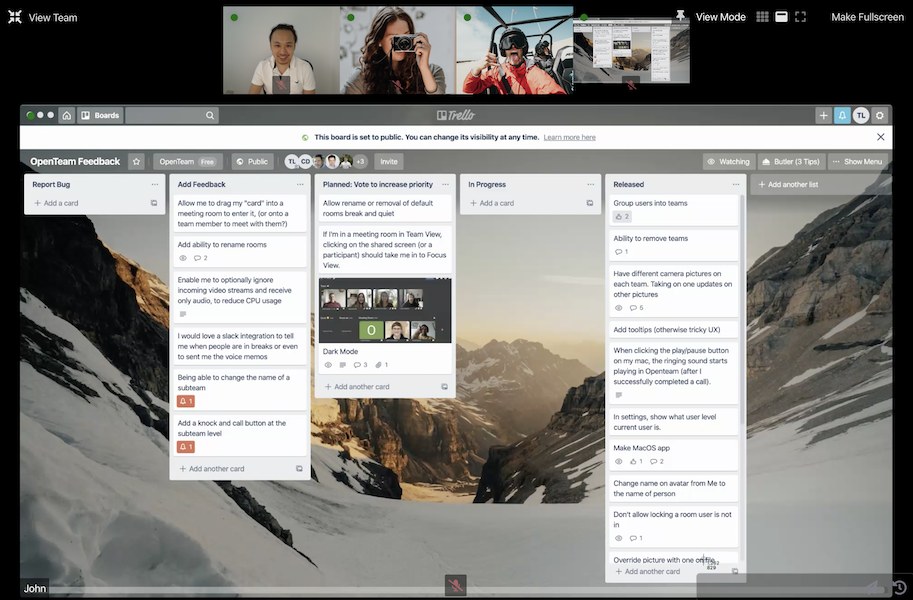 Collaborate seamlessly
Go from a informal walkie-talkie to a full blown collobration session at the click of the button. Share your screen, drag and drop files and collobrate with our productivity apps. No more having to get up and sit next to the person or fighting over the mouse.

Serendipitous conversations to build your team
Scientific studies have observed that small organisations are much more efficient due to the informal conversations that happen in the workplace. They break down barriers, help you feel connected/part of a community and most importantly, are the breeding ground of innovation. OpenTeam makes sure all of this still happens.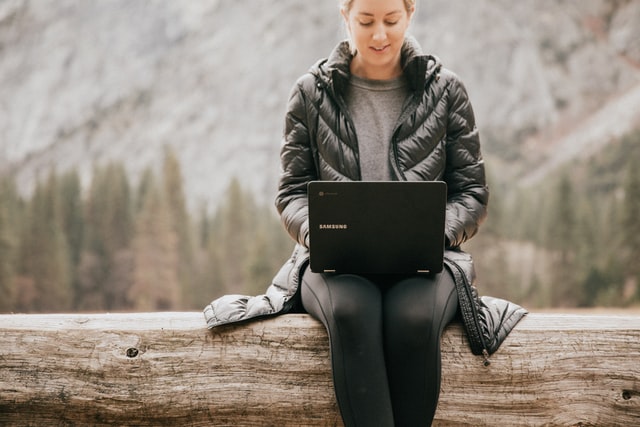 The best place to work
Work wherever you have an internet connection. Whether that's at home, in your perfect urban environment or somewhere a bit more wild.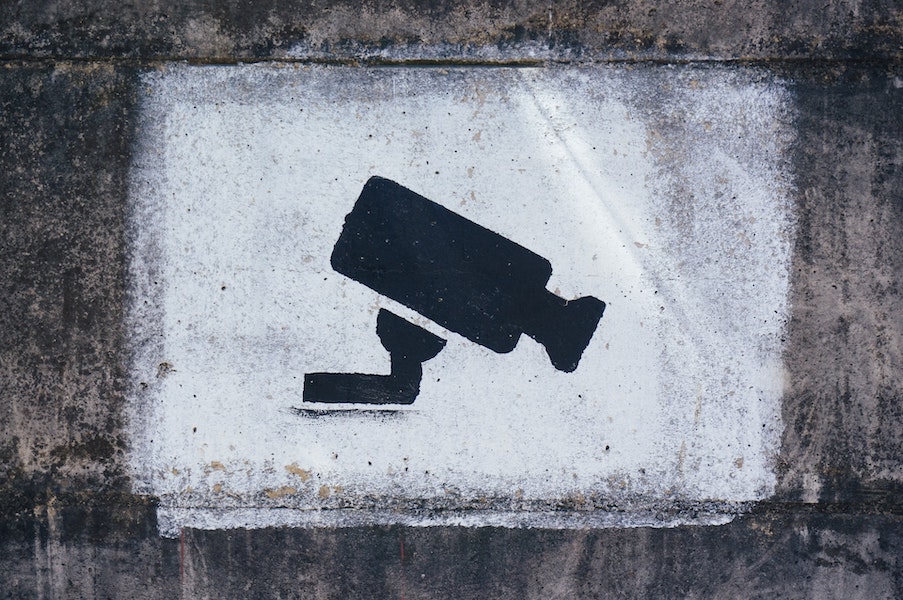 Privacy by default
No constantly open calls, no current app tracking, and definitely no automatic photos. 100% enterprise-grade encryption. Walkie-Talkie calls are Peer-to-Peer, end-to-end encrypted. Multi-party calls are encrypted through our London UK based servers.